This year, rather than the usual cash, Bessie requested haushold essentials for Xmas. We also hadn't seen her in real life on her late-December birthday, so there was a small mountain of gifts to hand over.
Rather than add wrapping paper to landfill, I decided I'd make a couple of shopping bags to contain the small mountain.
I used the same basic approach as with these bags – which have faded slightly, but otherwise still very much powering on despite weekly use for over 8 years.
I was planning to use the same sturdy twill for the exterior and in the week before Xmas, I searched the CBD for the twill and some kind of cat-themed fabric with which to line the bags. Alas I could find neither of those things, so decided to see what I could do with what was in the small(ish) fabric stash.
Success! I came away with the bottoms of the curtains I hung in Bessie's room a couple of years ago, 18 year old dollhouse fabric blogged here (there is still a wee bit left for another project) and some adorable space fabric leftover from a skirt she made to wear to a festival a couple of years ago. There was not quite enough for what I wanted, so I made up the difference with the reverse side of some chambray Bessie printed on at uni.
I stencilled Bessie and Hansel's initials with a small paintbrush, silkscreen paint and an A4 sticker. Oh and excellent labels from sublime stitching which I had kicking around.
Note to self: never declutter craft supplies.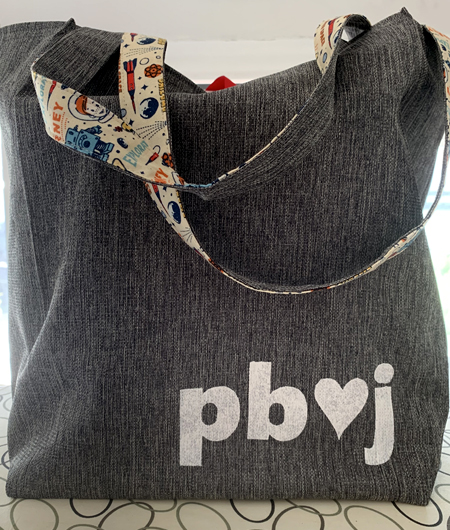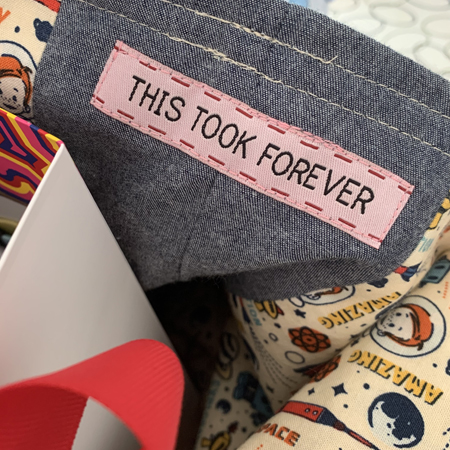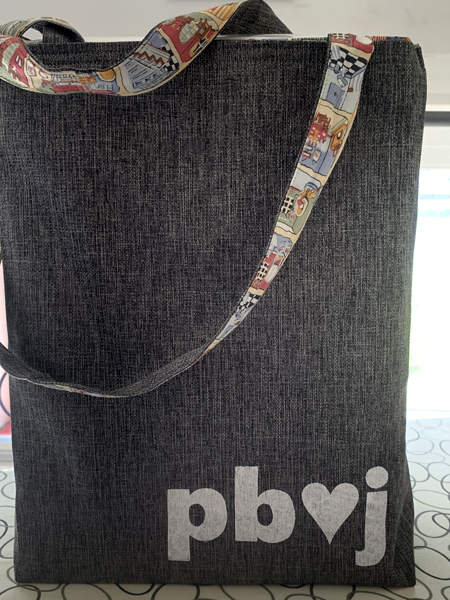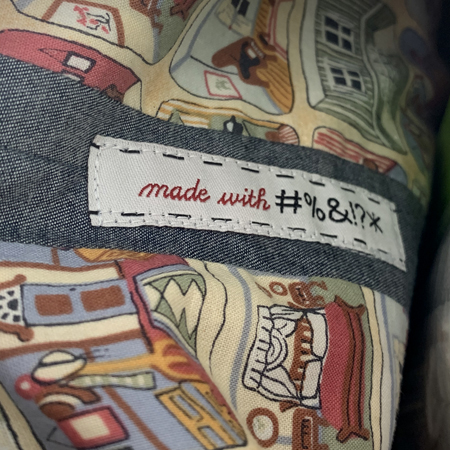 It all came together pretty cohesively and I was quite delighted with the results! Especially delighted as it was all likely to be junked. I feel like I am getting some of my crafting confidence back and am inspired to get on and make more things.
I must say, it's really brilliant to have a dedicated room in which I can messily craft and not be in everyone's way.
2889-2888 days