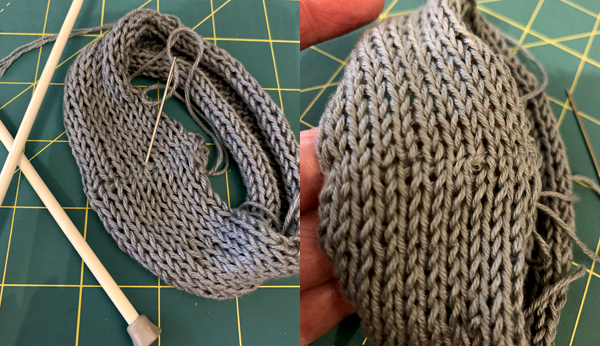 I'd never tried kitchener stitch before today, but I was really surprised at how simple it was after following this excellent VeryPink Knits tutorial
My practice yarn is quite splitty – good to know** – and result a little (lot) messy, but a really satisfying first effort! It's like magic.
I definitely feel confident taking my newly acquired provisional cast on and grafting skills into a project. Jogless stripes in the round are next!
Possibly another replacement item for the 60before60 list – tackle those crafting techniques I've been avoiding.
♥
** I was considering buying this brand for the cowl, now I won't.