Another of those not-craft things was messing about a bit with the plants on the lower balcony – stuck some dirt in pots, thinned some stuff, cast some seeds about.
I'm a big fan of letting most mystery plants have their way and seeing what happens. This is how we've ended up with what appears to be wheat. Courtesy of a passing bird? I adore the giant weed with the yellow flowers in the bottom of the curry tree and can't bear to pull it out.
I had intended to buy some large(ish) rectangular plastic pots for the spinach and rocket, but sense took hold and I figured I could likely make do with the smaller pots we had kicking around in the garage. We don't really need any more stuff, though of course this view is subject to change. I've been reading about planting in cardboard boxes, but have yet to try the experiment.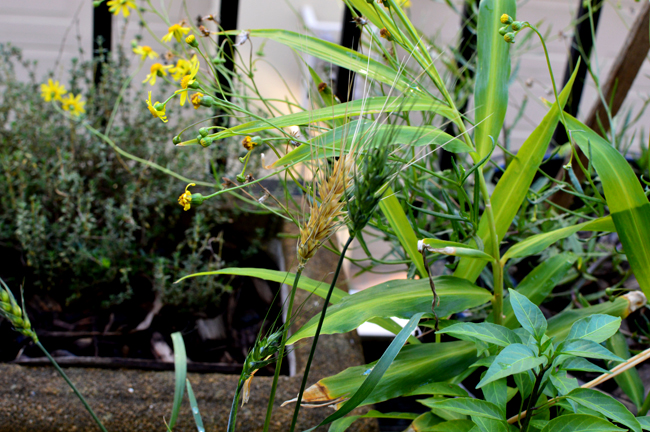 90% confident this is wheat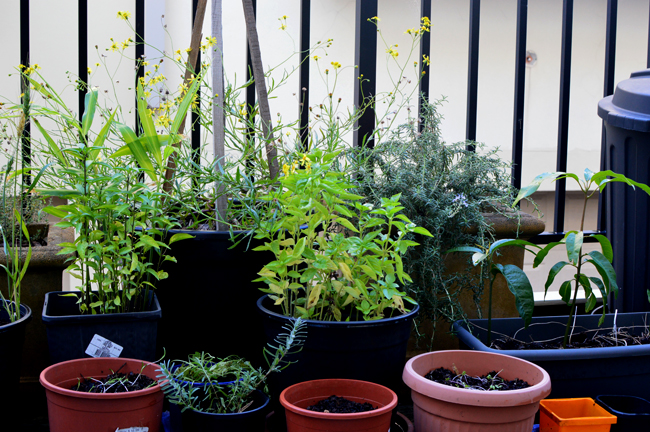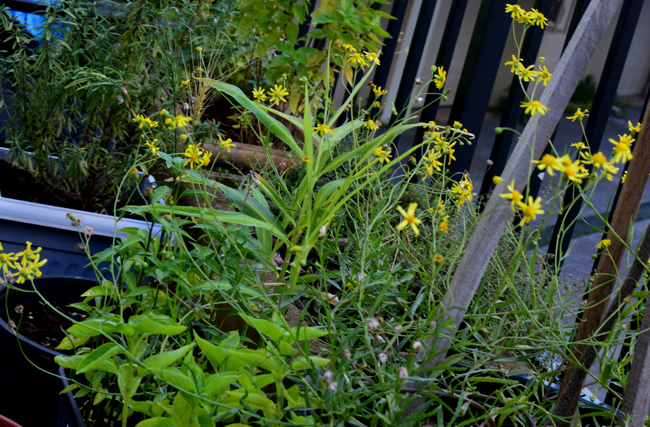 i'm crazy for the flowers on this giant weed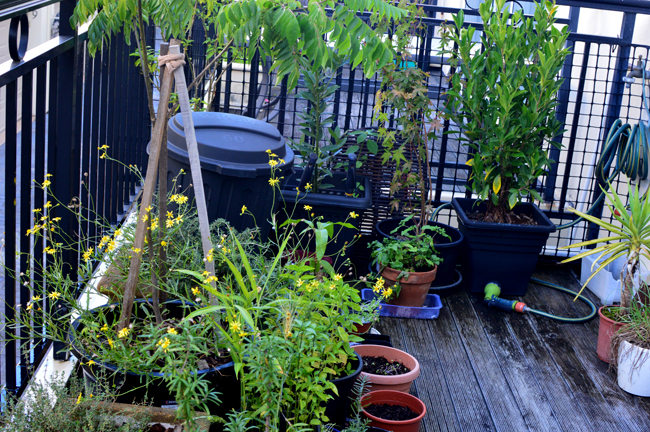 The seeds I sowed here sprouted very quickly and then started looking a little sad, so I moved them to larger pots and threw in a couple more seeds in case none of the first lot made it.
It definitely could benefit from more trees and much more wildness! I would love a citrus tree, but have banned self from buying another – though I have chucked some seeds in a tiny pot.