Because I am an optimist, yesterday I planted seeds in an attempt to not go to the store every (what seems like) five minutes for baby spinach and rocket. Anything to avoid grocery shopping which we've been doing rather a little too much of!
Obviously this will not pay any dividends for quite a while – or at all given that we're headed into winter, and my rather unsuccessful history with edible plants!
I also planted a couple of jalapeno seeds I harvested when making those baked beans (really, you should make these beans). Note to self: touch seeds, touch face, acquire burning rash.
Because I love a good experiment I tried to make a wee germinating device from a couple of plastic trays: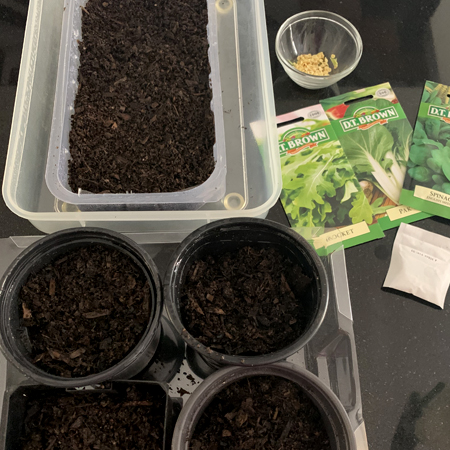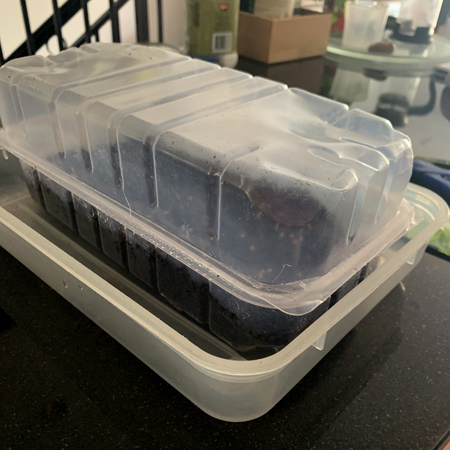 If I get enough leaves for a couple of sandwiches I will be well pleased.
Will report back on progress.