Regular readers might remember the flower seeds I sewed back in September.
Despite the old testament conditions** of drought, heat, dust and smoke, we have results!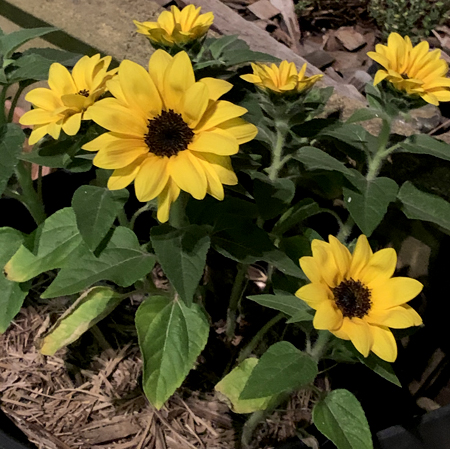 night shot (no flash) from excellent new phone!
Well, we have some results, at this stage the plants from the other seed packets are really not thriving.
In other news, without vitamin D, fresh air and exercise I am really not thriving either.
2914 days
xxx
** excellent phrase stolen from this defunct blog