You may recall my advent calendar conundrum. Executive summary: family wants to do advent calendars, I'm challenged because traditional calendars contain items that won't work for me (booze, chocolate, make-up).
Inspiration finally struck when I was about to consume my 3rd mango in 3 days. Why not a mango advent?
Day 1's mango was consumed with sticky rice. I used this epicurious recipe. I ate mango sticky rice every day while in Hua Hin and have possibly developed a mild addiction. My results were adequate at best. I think one of those dishes enhanced by location – and having been prepared by professionals.
Days 1-3: small Kensington Pride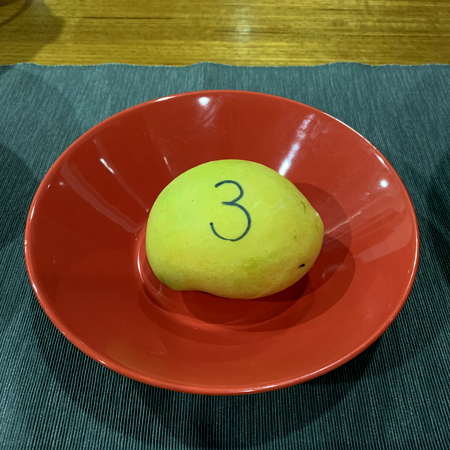 Day 4: medium R2E2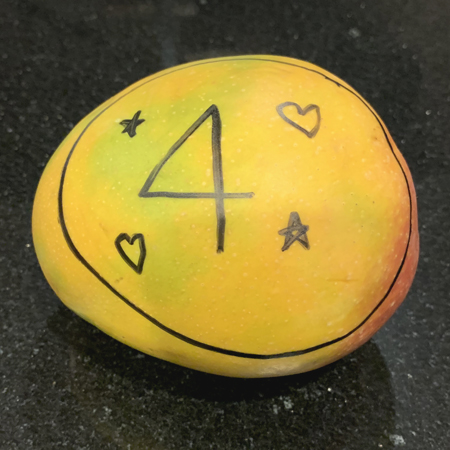 Day 5: large Kensington Pride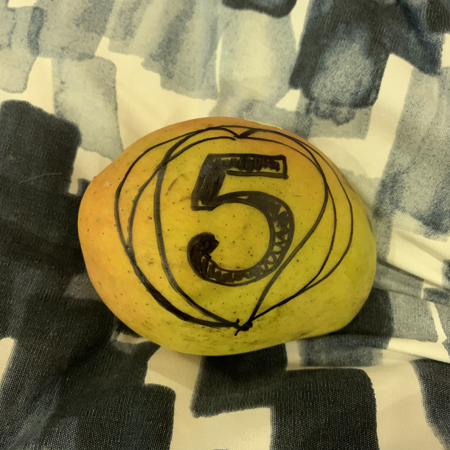 That's probably enough pix of mangoes with numbers written on them for anyone, but if the decoration progression extends to bedazzling I'll make an exception.
xxx
Don
Whisky fiend Don went for the White Possum Australian Whisky Advent Calendar – thus avoiding the horrifying import duties of last year.
xxx
Joe/Frank
J/F moved from his usual cider to beer this year. Palate clearly changing with advancing age!
xxx
Bessie (and Hansel)
Newly moved out and on a budget, Bessie and Hansel bought an reusable advent calendar and filled it with chocolate and tea.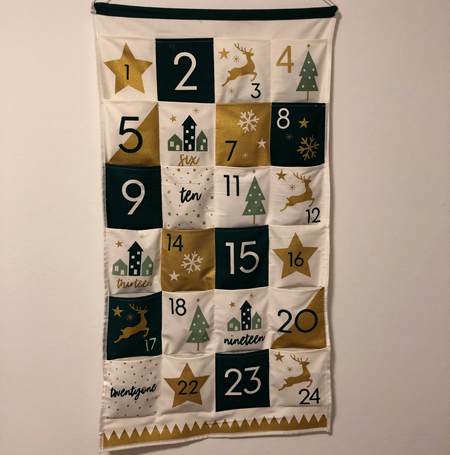 xxx
Joan
The organiser of the whole endeavour, but indecision once again reigns supreme.
To be fair, she has a problem none of the rest of us face – the UK is swimming in way too many advent calendar options.
xxx
2913 days