After the sad and untimely death of tamarabuchi (heavy manufacturing concern) last week, we have a new addition to the Hardly household.
Welcome to Red Kerry1……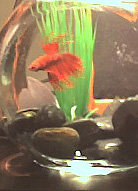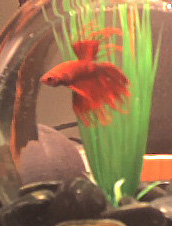 Once again the bed will be unbalanced, with Fenton leaving for Malaysia yet again this morning. He'll be back in two weeks, here for two weeks, off to San Jose for two weeks, here for another two weeks and off to Malaysia again for 3 weeks. Hopefully that will see the end of the travel for a wee while. I am heartily sick of colleagues asking why I do not go with him. It's work, people, not a fun time in the sun (as if Fenton would have a fun time in any form of sun!).
I suspect we will see a rash of SCEGGS girls having their bags snatched after this ridiculously irresponsible article in the Sun Herald.
This is hilarious. It's pretty much the reaction everyone I know had, a sort of outraged, "Melbourne?!?".
Link via crikey.
1yes, we are big fans of The 7.30 Report