On our epic walk on Sunday, I wondered aloud to Don why I'd been holding onto this certificate for a smidge over 29 years.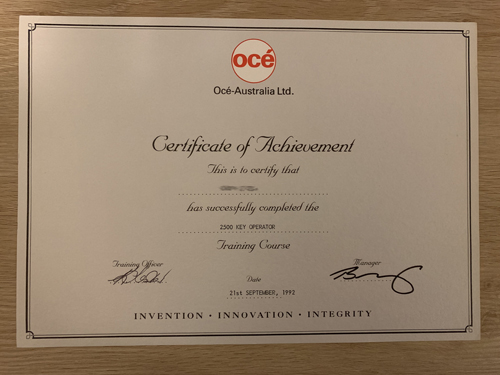 It's particularly baffling when you consider that I've disposed of all other certificates of this kind** and this one has survived several allegedly very ruthless cullings.
However, in the event there's an ancient Océ 2500 copier somewhere in the world with a paper jam that needs clearing, toner that needs replacing or "call key operator" sign flashing, I'm absolutely available at very reasonable rates.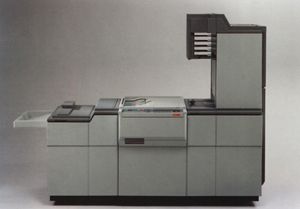 image borrowed from here
I'm very tempted to add it to my LinkedIn profile – it's probably equally as relevant as many of the certifications people post.
♥
This was part of a slightly more serious conversation about the papers, photos and ephemera we hold onto for no apparent purpose – inspired by the excellent ganching.
Will my children really be interested in my group primary school photographs? I'm going to go out on a limb and say no.
♥
** Okay, in full disclosure I also have a certificate from a one day Records Management course I did in 1989. I don't know why either.