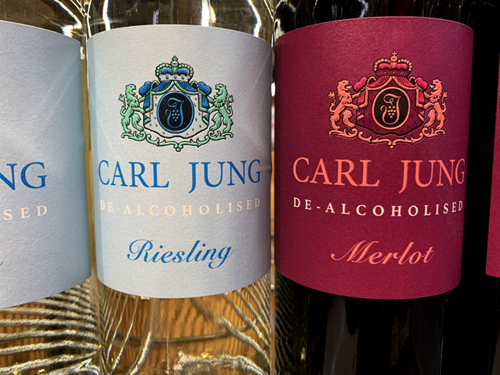 carl jung de-alcoholised wine: there's a much better joke here than i can come up with
Well, that escalated quickly
As of 6pm this evening, all of Sydney and surrounds are in lockdown until 9 July.
I will never understand why this sort of announcement triggers panic buying of toilet paper – but there have been scenes of empty shelves all over social media.
I've spent the day glued to the news and twitter, which probably – okay, definitely – wasn't the best use of my time, or probably the best thing for my mental health.
Our mini-break to the south coast is obviously cancelled, and it's exceptionally unlikely that Qld will open the border for Don's golfing holiday. I'm definitely still going to take those leave days anyway – even if I can't actually … well, leave.
I've acquired two cross stitch patterns and ordered the floss for them. Fortunately I had some aida kicking about, which I'd bought for another project, but reconsidered and will eventually buy linen for that.
I guess this is all a good chance to re-establish those very good practices – like the morning walk, delicious lunchtime sandwich – that fell away when I went back to the office.
Because we may be here for some time.