For Xmas, Bessie gifted us with a very thoughtful voucher for the Belvior St Theatre. We redeemed it for The Cherry Orchard and headed out for a date night two weeks ago!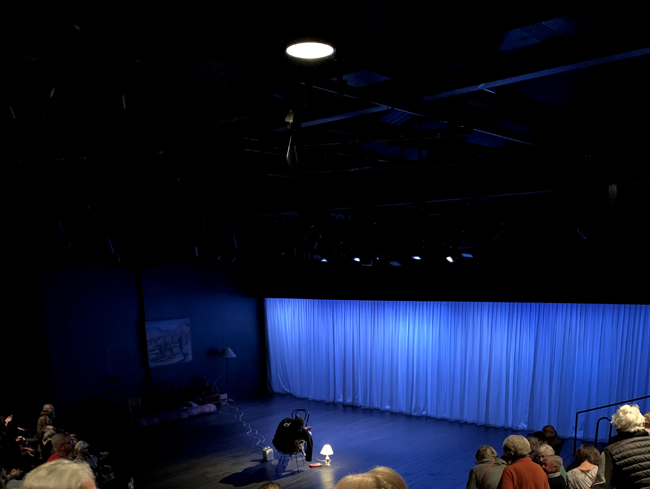 The audience was at 100% capacity and while it isn't a huge space, it was definitely the largest crowd I've been in since the Before Times! Obviously this was prior to the recent outbreak – we're now back to much lower capacity and compulsory masks indoors.
I really didn't care for the performance in the first half, indeed I used "loathed" (no half measures here!), but warmed more in the second. Not one of my favourites, but I'm very pleased we went!
Afterward we dined at Bill's, the vibe was really cosy and the food delicious – and I am highly covetous of these wonderful chairs.
I really did miss being out amongst people enjoying (or otherwise) a collective experience.
I will try not to forget this when we can move freely about again!