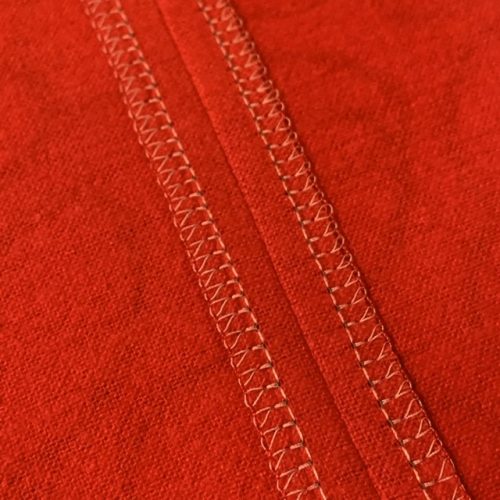 I think this is the fourth time I've used the overlocker. So that's what? average of once per year?
I'm slowly working out how to get decent tension and how to sew curves without hacking half of them off with the inbuilt knife!
Hopefully these comfy red pants will be completed tomorrow. Next step is inseam pockets which weren't on the pattern (I traced pockets from a fave pair of pants) and which I don't think I've ever sewn before.
Quite decent problem solving exercise.
One day I'll buy a pattern that does everything I want, but then where would be the fun in that?