The grand plan for monthly grocery shopping was perhaps a little ambitious.
We'd run out of a few essentials so forced ourselves out for a top-up shop today. Yikes. Everyone is trying their best, but it can does sometimes get a little close for comfort in the supermarket.
I was so unsettled by it all that I forgot a couple of items on the list – we've agreed we will just make do with what we have until we're brave enough to go out again in a couple of weeks.
xxx
Before shopping I grabbed the bag of vegetable scraps I've been saving from the freezer and turned them into stock.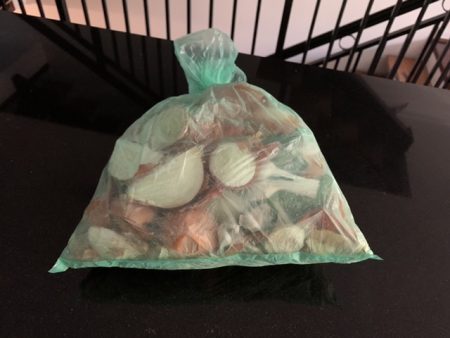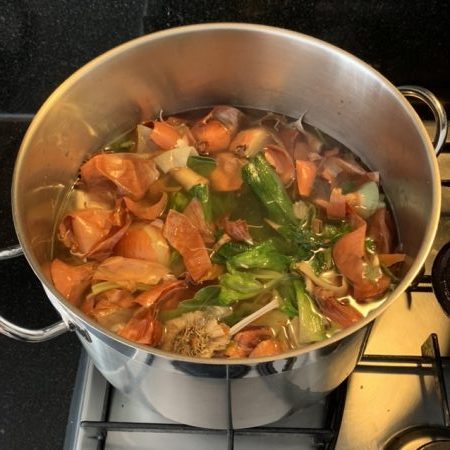 It smelled marvellous, looked wonderful and tasted like … poison.
Ugh! Way way way too bitter.
Various sources on the InformationSuperhighway tell me that I allowed it to simmer for much too long.
We'll consider that small experiment a fail and move on!