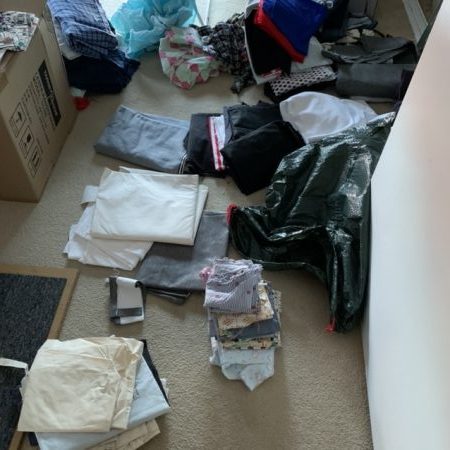 I spent a good deal of the day organising fabric. There's definitely enough to keep me in projects for more than a little while.
After all that sorting, I traced out a pants pattern from an unused pattern I've had sitting around for probably 16 years. Traced because I want to make a couple of modifications and leave the original pattern intact. I've never really adjusted a pattern before so I'm trying to push through the slight discomfort.
Tomorrow I'll start on a pair of baggy red flannel lounging pants. If they work out there will be more in my future – all the better for remote working. I'm never going to get on board with the idea of dressing as if I was going to the office when I'm working from home – bare feet and tracksuit pants forever!
I don't expect I'll finish the same day because I'm winging it – but I have a vision and plenty of time at my disposal.