Staying strong, but awfully tempted by this jumpsuit at COS today. Note to self: probably don't kill time wandering about in stores while waiting for lunch companions.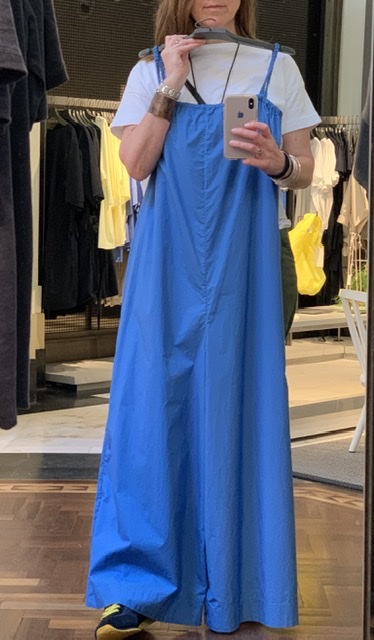 I liked it so much might have a crack at making one. Though finding fabric in that fabulous colour might be a challenge.
xxx
In ever-so-slightly related news, a couple of weeks ago Don and I convinced ourselves that we needed to holiday in Japan at Xmas. This is in addition to a trip to the UK to see Joan and what is becoming our annual trip to Thailand.
Very exciting! I have never had so many trips in a year.
We're embarking on a period of relative austerity to make this happen – mostly this involves taking our lunch to work every day and avoiding non-essential purchases.
As an experiment I'm planning to transfer the equivalent of anything I spend on non-essentials to the holiday fund – so spend $20 on craft supplies, for example, transfer $20 to the trip fund.
So probably wise that I didn't drop $150 on that lovely blue jumpsuit!
2839-2838 days