And just like that, all comments since the end of October have completely vanished – within the last couple of hours.
How utterly baffling! I definitely pressed no buttons and was actually nowhere near my computer for most of the day. I can only assume that a plugin has automatically updated itself and decided to go a-deleting?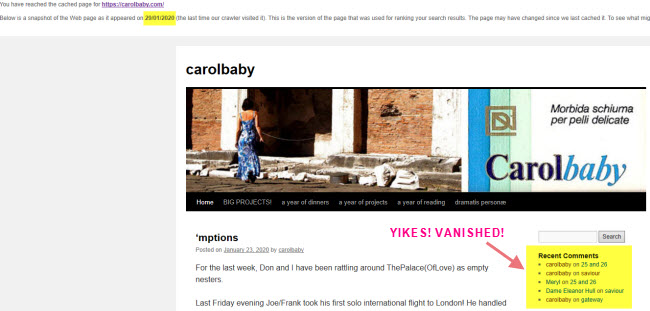 not figments of my imagination
Now admittedly, I don't get a huge number of comments here – but those I do are precious indeed!
I have managed to retrieve some of the content from google cache and comment approval emails and will re-post them – but yikes!
I'm really being hit over the head by the fragility of digital stuff lately. I never could revive that hard drive – very fortunately I only lost a couple of month's data.
Back-up your blog, kids!
Day 2854 days