Today promised relatively nice weather, so to carpe the Public Holiday Don and I dragged ourselves to La Perouse this morning for a bit of a bushwalk around the headland.
It's quite an interesting area – lots of bushland, sandstone cliffs, ultra-exclusive golf course, nude beach (discovered after taking wrong turn – oops) and some very cool gun emplacement ruins.
We were sensible enough to bring along a bottle of water and apply sunscreen (which we keep in the car). Unfortunately we are not sensible enough to keep insect repellent in the car and were attacked by very aggressive flies for most of the otherwise very nice and fairly easy 7km walk.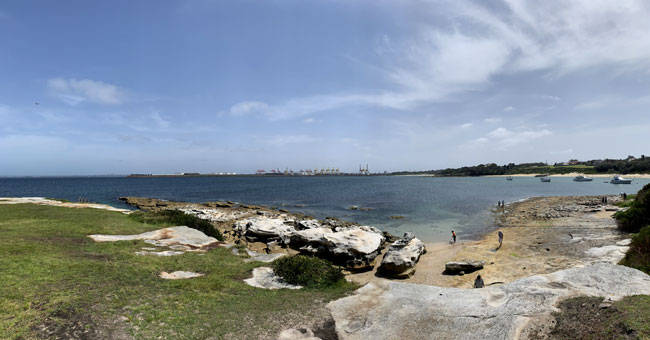 We do live in a very beautiful city.
It was lovely to get out and about and do something outside the routine. Every time we do something like this we wonder why we don't do it more often – one of those mysterious mysteries.
2972 days