I've been acquiring a good many crafting supplies recently but making little to no progress on the actual crafting.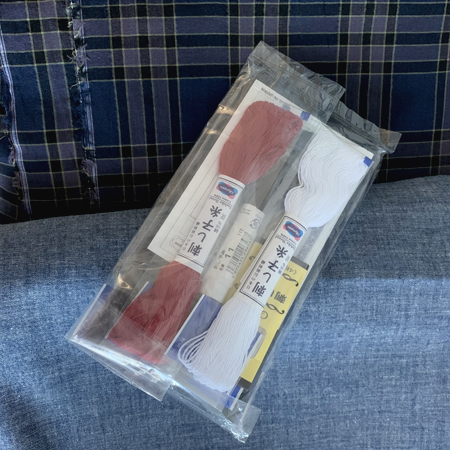 2x fabric + sashiko supplies
In addition to the above, there's another recently acquired length of fabric, kintsugi supplies – and around 50 other projects in my head.
I was thinking this morning that I really should sketch out some sort of plan for translating the buying into doing and get on with it.
And while I was thinking those thoughts an interview with amy louise baker on textile artist appeared in my RSS reader.
TheUniverse clearly trying to tell me something with the answer to the final question.
xxx
What advice would you give to an aspiring textile artist?
Just do it! I often get distracted from actually just making something. I buy more supplies, do more research or think about my next social media post. Sometimes I'm just too tired and don't have any ideas. I make excuses not to work.
But it's all for nothing if you aren't making the work. So my advice is to stop procrastinating and just make art! Even if it's really bad. Even if you have no ideas or you're tired.
Go and make something for ten minutes. Anything. No excuses. RIGHT NOW!
xxx
While I didn't do anything RIGHT NOW! and I have no ambitions to be a textile artist, there's definitely something in that answer which almost galvanises me to take some action. Almost.
2978 Days