I spotted this delightfully ridiculous Halloween decoration in Daiso a couple of years ago and have regretted not buying it ever since.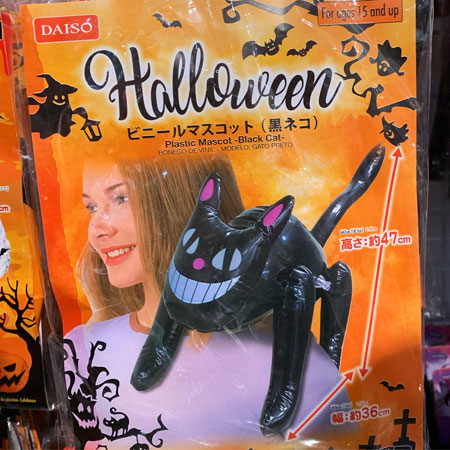 Who wouldn't want a large(ish) inflatable cat which appears to be designed by someone who has never seen a cat?
In subsequent years around this time I've checked the various Daiso stores but have invariably been disappointed.
So imagine my delight when I found it last week in the store underground near the cinema in George Street!
There was no way it was not going to be mine.**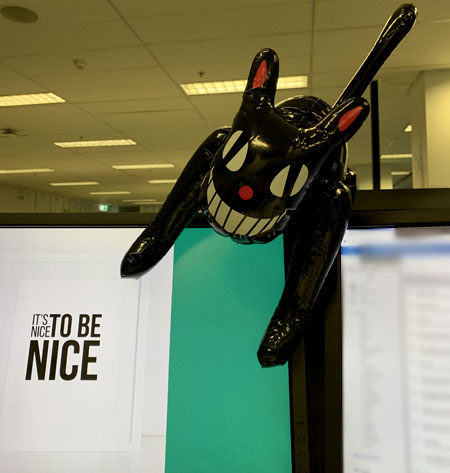 $2.80 very well spent
It now lives on my desk at the Project Sulfur office, and will also make an excellent Jólakötturinn at Xmas.
xxx
** Though obviously I do feel some guilt about earth's precious resources being used to construct such thing, and possibly creating some sort of demand by purchasing it.