Mental health though?
Surprisingly good! Possibly even great.
I had lunch with Knut last Friday and he told me this is the happiest he has ever seen me. We've known each other, what? 5 years?
I've been doing quite a bit of work on this – not necessarily in a terribly structured way, but there has been a lot of thinking thoughts. Being located in another office with physical and operational distance from the utterly dysfunctional and chaotic SML has provided an excellent opportunity to do this thinking.
So much of my identity has been bound up in that place – for almost 15 years! Endless people-pleasing, endless praise-seeking, endless (endless!) thinking and ruminating about it. And for what exactly? I do have an excellent job, I'm paid well and have a wonderful team – but none of that is predicated on being a 100%-SML-bot.
I realised that my life has been that 100%-SML-bot for quite a long while now.
Thankfully I'm starting to create some much healthier boundaries. I'm beginning to accept that there things at SML that I cannot change or fix and to make peace with those things (this doesn't mean at all that I have to like those things!)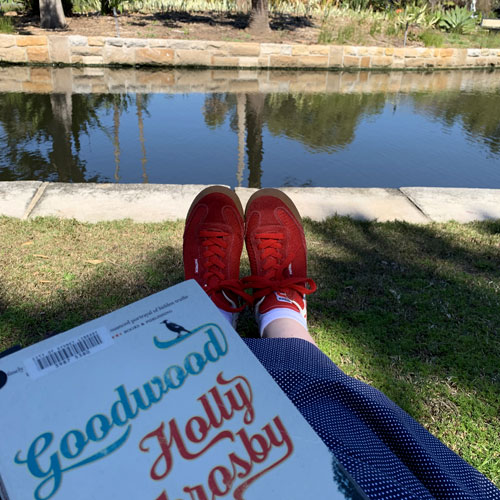 more of this
I'm trying to extend my boundaries – reaching out to people to catch-up, making sure I have a proper lunch break. There is absolutely nothing in the SML universe that cannot wait for at least 30 minutes.
2999 days.