It's well into the new year already and somewhat late to revist those Xmas break goals, but I'm ploughing ahead in the name of accountability.
Being laggardly has stopped me posting quite a bit in the last year: "oh, so much time has passed and it is silly to post about it now". But really I should post whatever I'm feeling at the time. It's not like it's the news.
I do the same with commenting on other blogs. I'll keep a post open in a browser tab for days then eventually close it without commenting because it feels too late. Admittedly is totally ridiculous, because who doesn't appreciate engagement whenever it comes?
This is all wraps up into that single-tasking, being present thing that I'd really like to become more skilled at – like write the post; edit the photos; open the window, make the comment. Don't let everything sit there half-done and flick between a dozen other things.
But I digress … how did my Xmas reality stack up against my plans?
+ Annual jigsaw puzzle(s)
COMMENCED! Bessie gifted us a fiendishly difficult puzzle of her own design (so clever!). Unfortunately I think she is secretly trying to slowly kill us through puzzle madness. I would rate the puzzle as 35/10 for difficulty (so much grey!). This will take Some Time.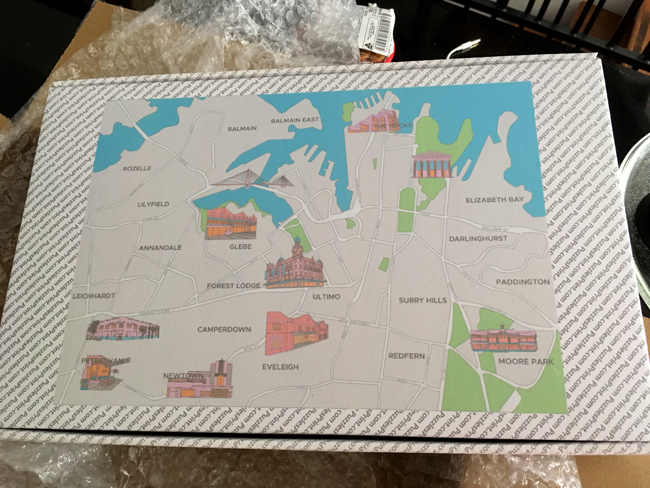 + Yoga workshop (4 mornings)
YES! I really enjoyed this. I won't say it wasn't (and isn't) a struggle to drag myself there. But I show up and it is always worth it.
And I became mildly insta-famous: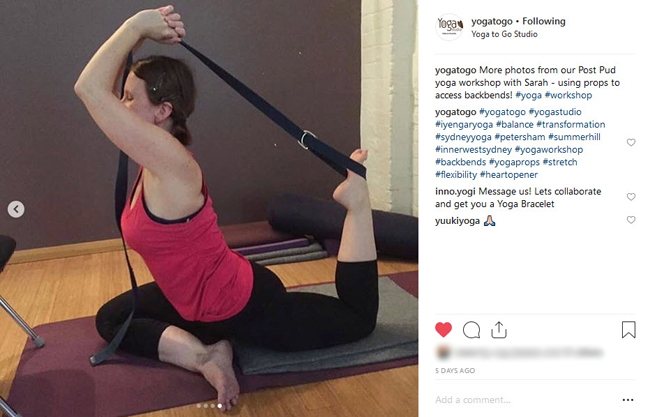 + Retrofit inseam pockets to at least 2 dresses
NO! I have some sort of weird blockage about doing this. I don't know why. It would really not be difficult and would take little time.
+ One of: swim / bike ride / hike
NO! We were occupied most mornings with golf, yoga or flying lessons.** It was much too hot to contemplate anything outdoors.
+ Back up data (including, but not limited to, photos) – YOU SHOULD DO THIS TOO!
YES! AND YOU REALLY SHOULD DO THIS TOO!
+ As little time as possible parked mindlessly in front of the laptop / tablet / phone
YES! I was parked while transferring the blog to the new hosting, and while reviewing new music emails – but I wouldn't say it was at all mindless, so calling this a win.
+ Low-key celebrate two rather big milestones
YES! Longrain (10 year anniversary!) and Felix (Don's Significant birthday!)
We should go out for dinner more often.
+ Set intentions for 2019
YES!
+ Put ipad away for the duration
YES! And I was much better for it (though instagram viewed on the bigger screen is a much superior experience).
+ I will review the contents of at least 3 tubs in the garage
NO! 1/3. I wouldn't mind having a Reckoning with the tubs of fabric in mid-February.
+ I will recommence that embroidery
NO! Maybe while on the next holiday – to Tokyo – IN TWO WEEKS!
+ New music
YES! Reviewed all 434 emails. Took my laptop downstairs and listened while I pottered.
Landed on this ecclectic bunch – ranging from punky to poppy to stuff that sounds like an experimental noise collective – go have a listen!
There's a few more on the wishlist that I'll revist during the month.
Dada by B Boys
Essence of Eucalyptus by Avey Tare
Hurry Back To Love (Mikey Young … by Jess Ribeiro
Good Heavens 'Strange Dreams' by Rice Is Nice Records
Hex by M a l i b l u e
Heart by Denise Le Menice
GIVING by Collections of Colonies of Bees
Here Pieces by Guy Blackman
Barton's Den by FAN
Second Of Spring by Beaches
Plains by The Laurels
Sodabread by Good Boy
Living In Excellence by Constant Mongrel
Across The Meridian by Pram
Blackout Summer by Dusted
Teddywaddy by East Brunswick All Girls Choir
It's All Good / Nobody Cares by Superorganism
Something For Your M.I.N.D. by Superorganism
xxx
** I bought Don a package of flying lessons for his significant birthday. He's been really adorkably into all things planes for as long as I've known him, but had never thought of flying as something he'd ever get to do. He was pretty thrilled with the gift. Suffice to say I have once again cemented my position as best wife ever. Nowearenotbuyingaplane.