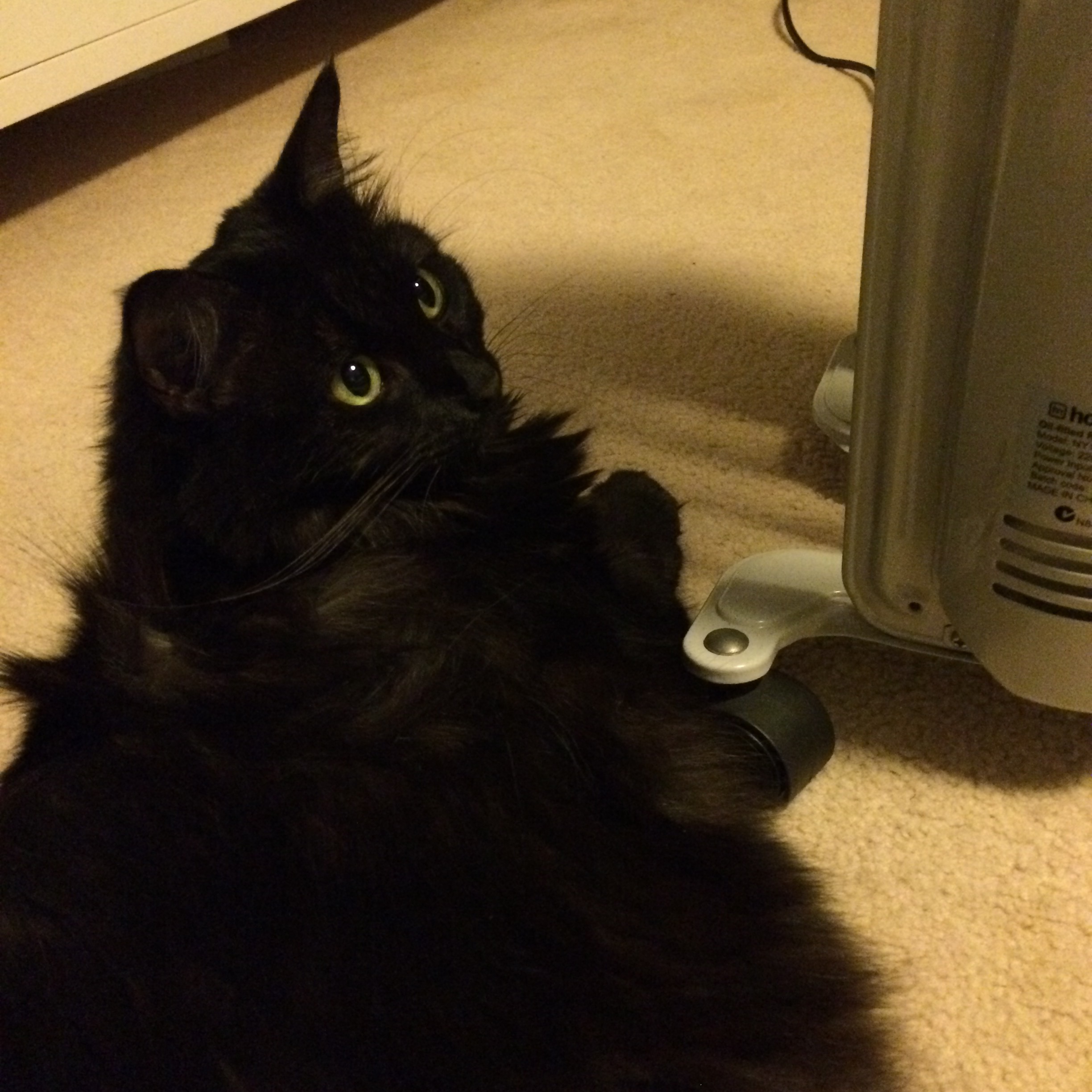 <i>NewKitty is excited to see the return of her winter boyfriend</i>
It actually feels like winter is finally with us and it has been (relatively) cold over the past week!
Those of you from colder climes will scoff at us all shivering and complaing in 7oC temperatures – but most of our dwellings are really not designed for such things. We like to fool ourselves that we live in a sunny, warm city – which of course we do in spring and summer (and sometimes autumn and sometimes even winter), but houses tend not to have heating or be well insulated, for example.
I caved and grabbed myself a long (well, knee length) puffy coat from muji which is nicely warm – favourite feature is the fleecy-lined pocket (I'm definitely going to retrofit this sort of thing into other coats). I was really tempted by this patagonia coat – but not $700 tempted, especially when it doesn't get that cold and I'm not out and about in it that much.
We finally succumbed to the dragging the heater up into the bedroom. It is ver nice, but not doing terribly great things for my skin – I feel like I should bathe in a vat of oil.