"Ladies and gentlemen, boys and girls, this is your all stations to Bondi Junction service, the next station will be Wolli Creek … on behalf of Cityrail, I'd like to wish you a pleasant evening and to all the mothers on board, "Happy Mothers' Day"."
5.20pm all stations to Bondi Junction train from Hurstville
Ahhh, Mothers Day – one of those manufactured gift-giving occasions that I'm totally contemptuous of, but which my children insist on celebrating1. And might I say that I did rather nicely out of the occasion.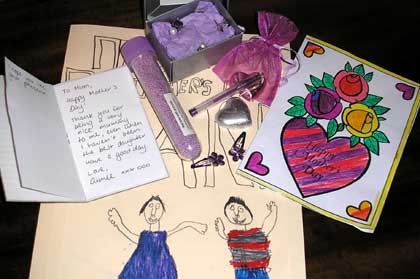 xxx
From Nancy (purchased with her hard earned dosh):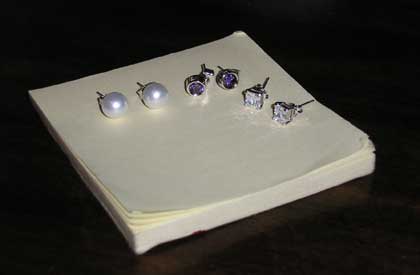 xxx
From Bess (made by her own wee hand!):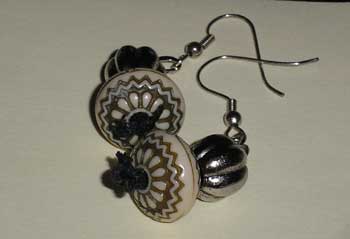 xxx
From Joe/Frank (drawn by his own wee hand – I adore small boys drawings):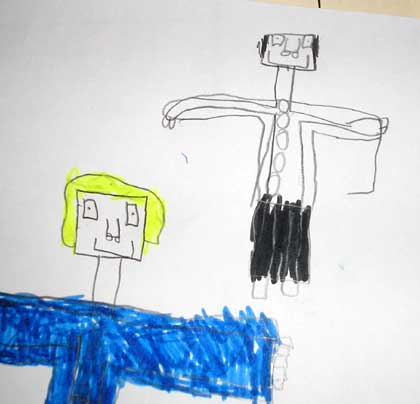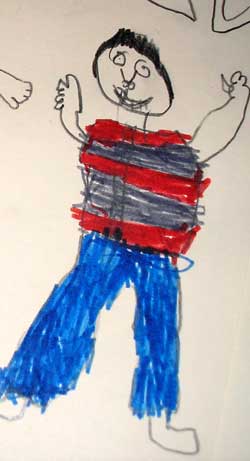 xxx
1 When Nancy asked what I would like for a gift, my response was, "for you to do your homework & keep your room clean", but strangely, she wasn't terribly keen on the idea.