While taking some happy snaps of my dish drainer (see above), I thought I'd share, as promised, the items mentioned in this post:
The (now rather messy) table the universe blessed us with: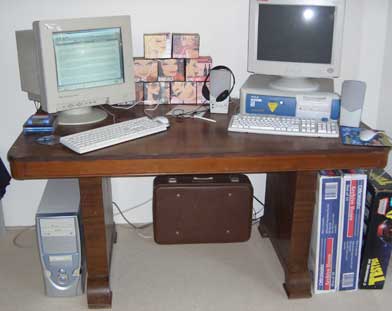 (hmmmmmm – those cables are rather untidy, aren't they? perhaps this will motivate me to make them a little less obtrusive, but then again, perhaps not!)
And the boxes the pop art mugs came in – I should do something with them, they look far too nice to chuck, but I have no idea *what*. Perhaps they might hold CDs?