When I read the current instalment in Daniel's "here is my" series, and then saw Harriet's indentical dish drainer, I couldn't resist posting a pic of mine, which is again identical da da da da.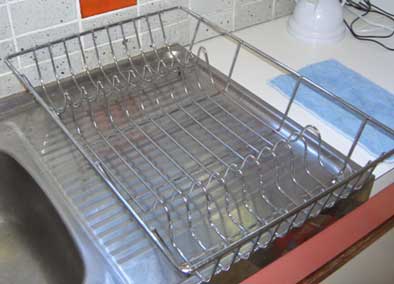 It puts me in mind of a horror film, one in which the dish drainers take over the world – one. house. at. a. time.
Or that episode of Buffy – where they babysit eggs & the eggs turn out to contain little creatures that come out at night, latch on to the back of their human host & control them.
Or not.