What are the odds of hearing 2 entirely different buskers "performing" Phil Collins "Another Day in Paradise" on the same day? I had no idea it was such a hit on the busking circuit.
Well things just go from spo0ty to spo0tier!
Fenton arrived home this afternoon with the rather horrific announcement that he had 5 weeks left of work . To add to the spootiness, he will not be paid the $800ish commission we were counting on 🙁
Poor baby – job hunting sucks
So it would seem that I could be winning the bread on my own for a while until he picks up something else . I'll have to give up my little treats for a while.
Of course when I lashed out and bought a *most* gorgeous new shirt and the most *divine* cookbook and a Fay Weldon, I had no idea of our impending reduction in income.
Still the *fabulous* comfort food book has given me inspiration for tonights dinner – shepherd's pie – mmmmmmmmmmmm – 20 minutes left in the oven 🙂 Not that I even pretended to follow the recipe ….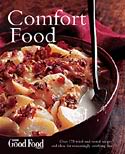 later ……… mmmmmmmmmmmmmmmmm
the pie is sooooooo yummy, I feel much comforted.