The refunds for our flights in November (Thailand) and December (Japan) were processed this week.
I assume it will be quite some time before we can travel internationally again. But it was brilliant while it lasted and I'm really grateful to have been able to do as much as we did.
The big challenge now is to find domestic vacation spots, quite competitive given that most people are similarly situated. I suspect we'll be spending quite a lot of time exploring our local area and hey, new windows with the money we are not spending.
xxx
This week after three months of solid stitching I completed that cross stitch sampler for adorable pregnant colleague. All that remains is to launder and frame.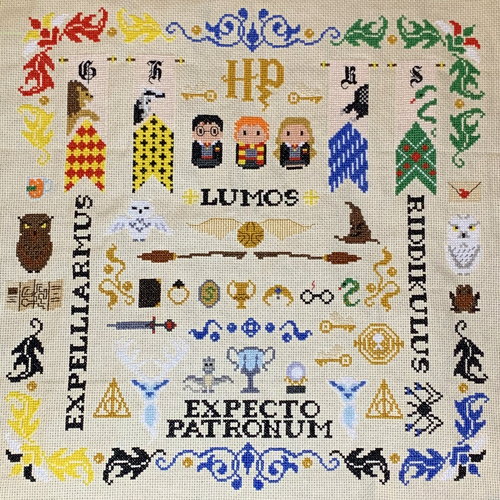 It took quite a bit longer than I'd anticipated and I'm rather pleased with myself for keeping at it. I suspect I can use this as a metaphor for a whole bunch I things.
Retiring to the Not-Craft Room each evening and stitching while (re)listening to audiobooks has been really soothing and has definitely cured me of that nightly endless mindless scrolling on my phone.
Don has requested a cross stitch piece for his soon-to-be-built music-listening room. Supplies have been acquired.
I have absolutely no plans to make this an ongoing hobby.
xxx
That week of annual leave was marvellous and I really should have taken two as I was just getting into my groove. I didn't do much, but that was just what I needed.
I have some accumulated time off to take from various Project Sulfur activities. I'm thinking of possibly working four day weeks in November.
Actually after writing that, I'm totally going to work four day weeks in November.
xxx
Hope all is well with you.