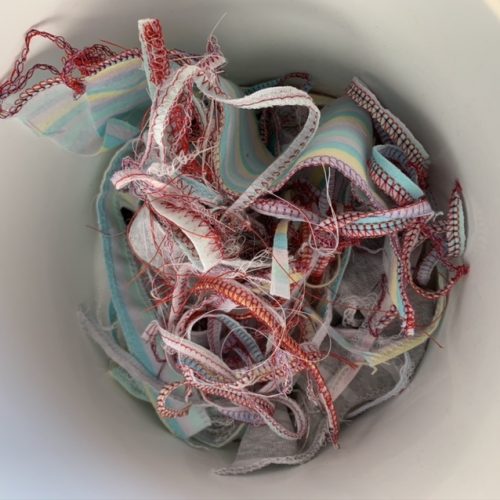 After way (way!) too many hours this afternoon attempting to get the tension correct on the overlocker, I'm finally ready to get a start on a second pair of giant baggy lounging pants.
If I'd given in and zig zagged the raw edges instead, I'd be wearing the giant baggy lounging pants right now.
I might not have pants but I feel a whole lot more knowledgeable about how the machine works – and maybe I won't have the same challenges next time I want to swap the thread!
(For Future Me, make sure the thread is sitting tightly inside the tension wheels!)