I've just kicked over into two months without a clothing purchase – 17% of my 12 month goal. Go me!
But excitingly I do have some new garments! On the weekend I chopped off a couple of Don and Joe/Franks's discarded t-shirts and made them my own.
I'd been thinking of doing this for quite some time, but as ever procrastinated to death and did nothing. I've unwittingly cultivated a ridiculous fear of commencing projects.
I bought a twin stretch needle a while back and after finishing all of my mending projects, finally busted it out on Saturday afternoon. The results on some scrap fabric were dire, and after some tinkering I abandoned the endeavour. Hand stitching efforts were equally as dreadful. While packing the needle back in the sewing box I came across a packet of single stretch needles I'd never used and forgotten I possessed. Who knows when I acquired them?
I gave one a try and … success! Much more professional result than I'd hoped.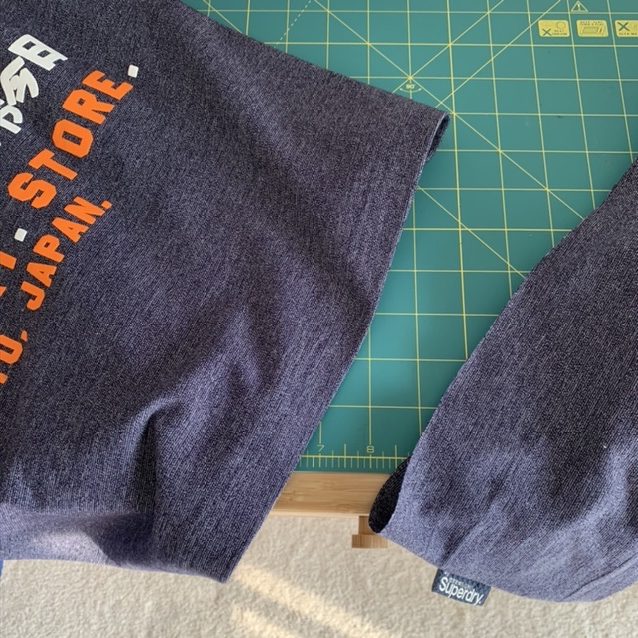 It's a fun and quick project. I've a few more shirts to update. This has definitely filled the large loose-cropped(ish)-tee-shirt gap in my wardrobe!
2857 days