Arrived at circular quay station this morning to find an enormous cruise ship taking up most of the harbour.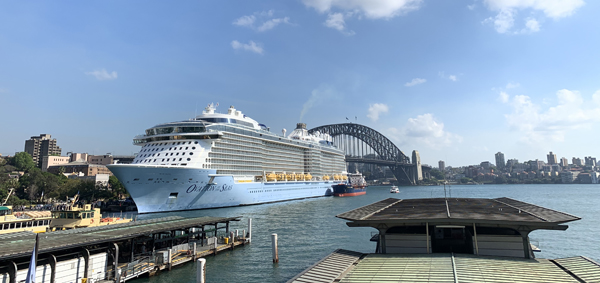 I went for a quick stroll to the bridge and back at lunch time and was pretty awed by it's size and hideousness.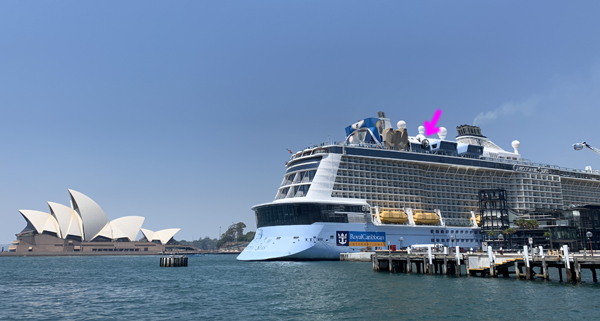 I was also awed and confused by the enormous panda laying about on top of it.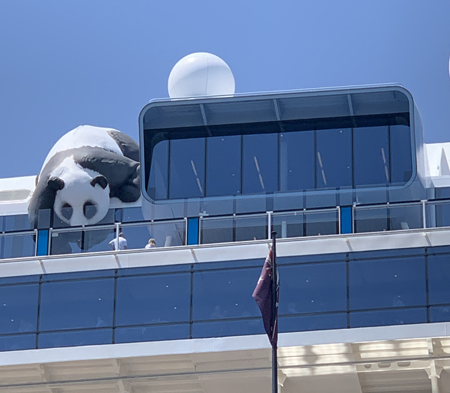 spot the tiny people
This hideous giant boat has a maximum capacity of 4,900. This sounds like exactly the opposite of any kind of holiday I would want to take.
2950 days