If your workplace feels a little gloomy and depressing, I highly recommend decorating the desks of your colleagues to bring joy and good cheer.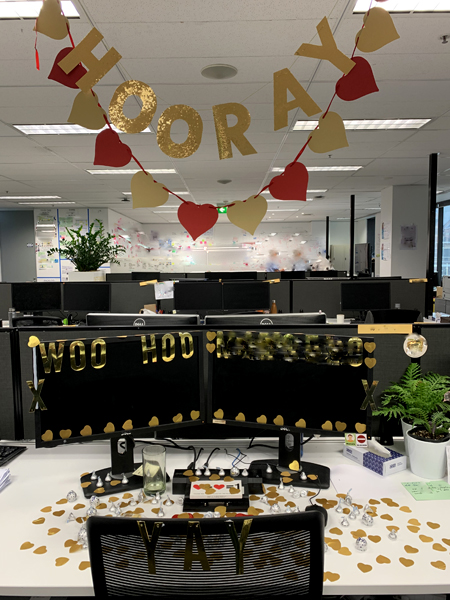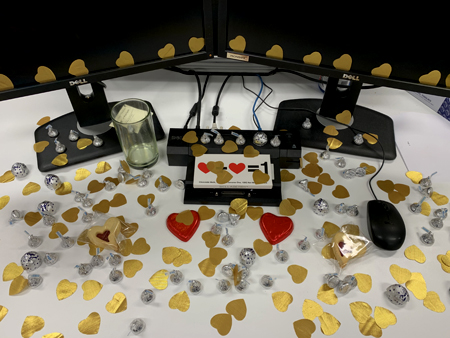 The recipient was surprised and delighted.
This one was for impending nuptials, but really any occasion will do. Except Christmas, I think that's a little too expected.
Crafting bespoke heart garlands or general desk decoration would be an excellent side hustle.
2951 days