My glass plates were ready for collection on Saturday morning and having not done anything like this before, I really had no idea how they'd turn out.
To my delight, the results are very pleasing. Though I have no idea what to do with the plates other than force people to admire them.
After | Before images below: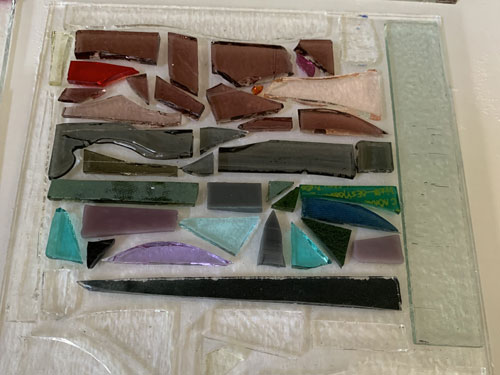 Really interesting example of how glass can change colour in the kiln. I expected that orange blob in the top left corner to remain clear!
xxx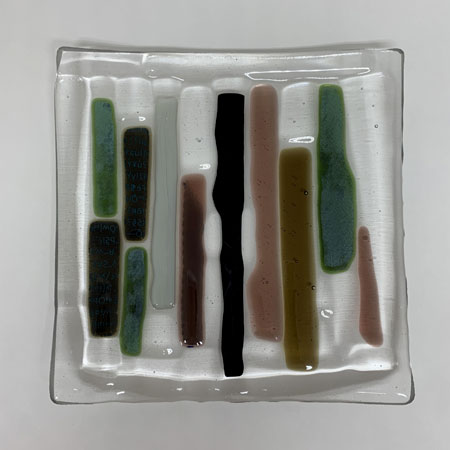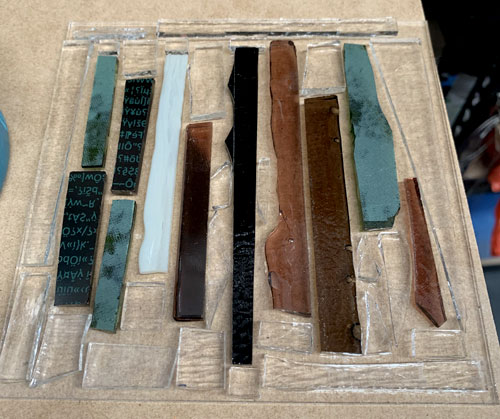 I was ever-so-marginally disappointed to lose most of the printed text and texture on the green bits in the melting process.
xxx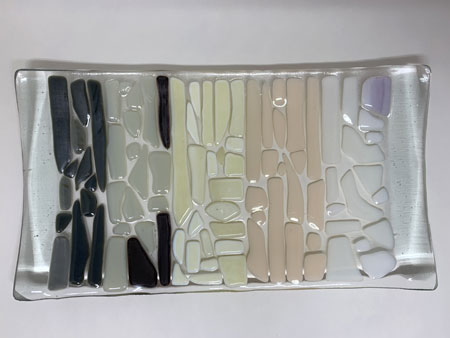 not the greatest photo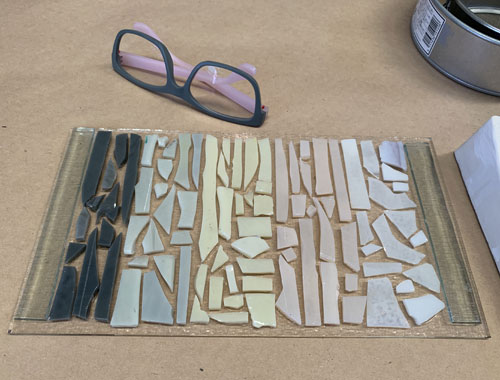 This is the biggest piece. Another fine example of unexpected colour changes – those dark grey (almost black) blobs in the middle of the light grey area were a bit of a surprise.
xxx
I'm now considering whether to move onto an intermediate class in February.
On the plus side, I really enjoyed the creative outlet, the group setting and having access to that treasure trove of pretty glass bits!
On the negative side – do I really need more dust-gathering bits in my life (even if I have made them) that I have no idea what to do with? I don't feel any sort of passionate connection to glass. And it is definitely not an inexpensive pursuit should one get further into it.
Will reflect a bit (and admire my pretties).
2986 days.