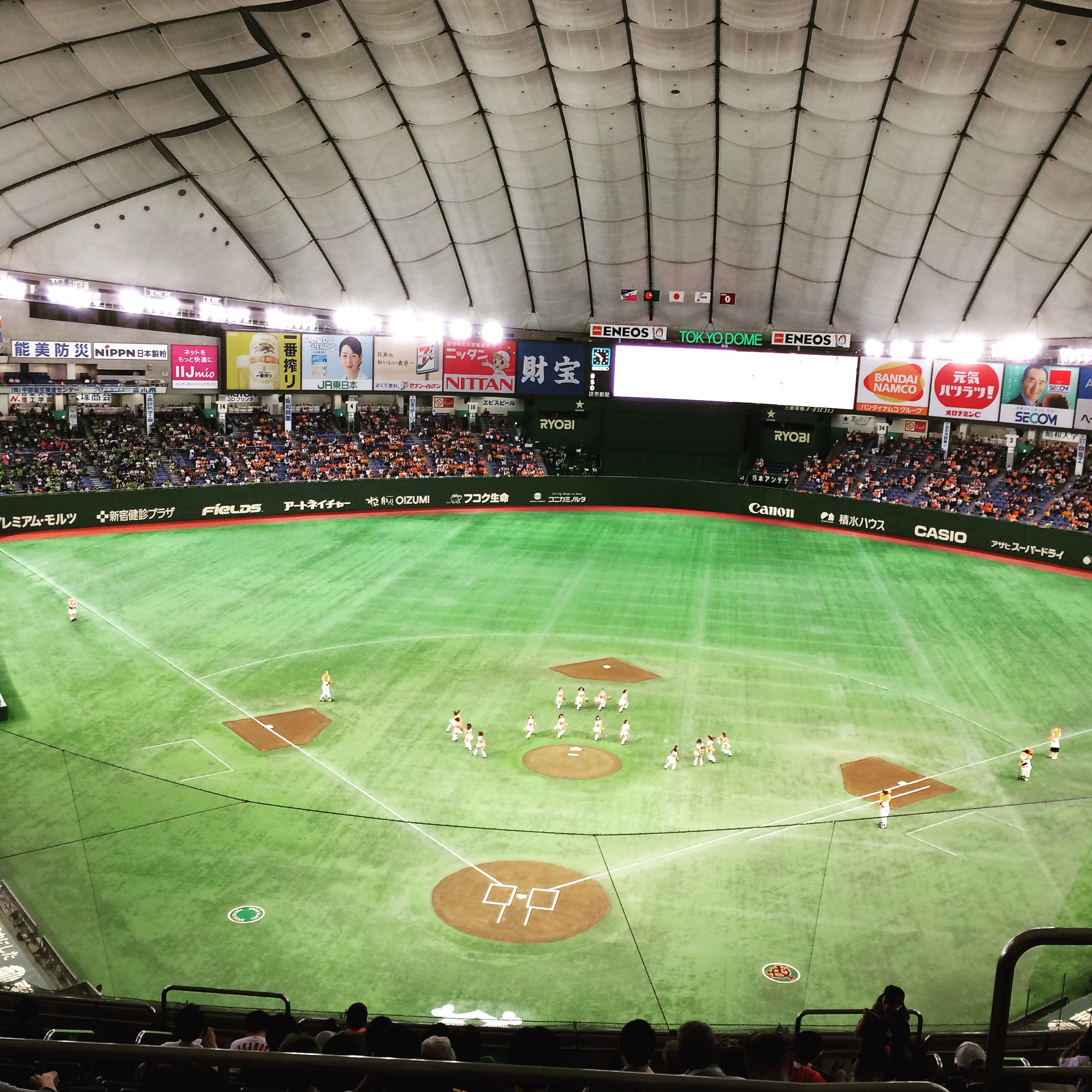 Tonight we went to the baseball! We saw The Giants play the Swallows in the Tokyo Dome. Don had organised tickets a good while ago – mad baseball fan that he is.
The venue was amazing, the food options incredible AND my beloved (best drink ever) lemon sour was available!
I can't even describe the atmosphere – it was crazy! Lots of songs and waving towels and umbrellas. Honestly, I have never seen anything quite like it.
Completely perfect way to end an excellent trip.