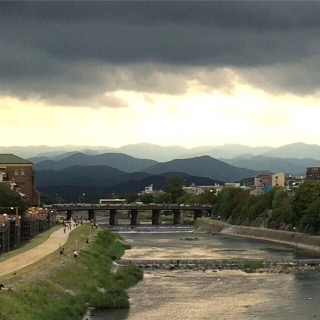 Captured on the way to dinner. The light on the mountains was incredible.
We were a little more sedate today. One outing in the morning to Fushimi Inari Taisha (and a neko cafe!) then lounged about in the afternoon. I napped and read, Don got a massage.
I've been feeling REALLY unwell for the last day or so which is putting a bit of a dampener on things. I can still get out and about for a bit here and there, but pah! it is full of suck. I'm hoping another proper night's sleep fixes me.
Back to Tokyo tomorrow.