Today saw us at Rodd Point where some of the families from Joe/Frank's support class at school had an outing.
Sailing with sailability – which runs fortnightly sailing for people with disabilities. Siblings could sail too – all for $10.
Joe/Frank and Bess had a rather nice time indeed. Two sails each of around 40 minutes.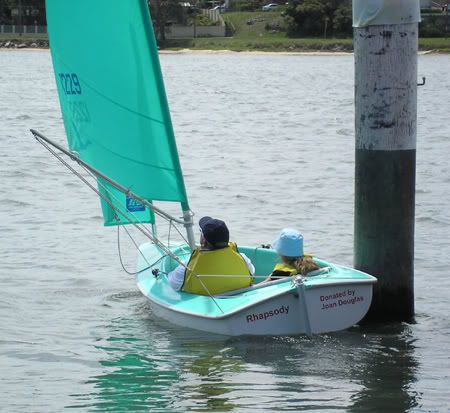 Bess

Joe/Frank
The zoom on my camera doesn't zoom quite so well.
And Don knows now that he should wear more sunscreen and a hat. Burn-ey.
We are really considering getting Joe/Frank a membership – which is only $30 a year and mean that we can rock up on their fortnightly sailing days and Joe/Frank can sail for free. And hey, it gets him away from the computer.