Gosh, has it really been a whole week?
We've had babies, babies and more babies in the Hardly House. Babies with colds – well, one baby with a cold, which has merrily infected both Nancy and myself. Hopefully, we will all be recovered in time for the next baby instalment, so rather than lying about saying "blah", we can do stuff.
We did manage one outing before we were struck down. It's the 150th anniversary of rail in NSW, so we went to check out some old trains at Central Station – the babies and I, being total geeks, quite dig trains. I thought that there would not be terribly many people about, sadly I was very, very wrong. There were thousands of people – predominantly small boys and trainspotters – and more hideously expensive photographic equipment than I have ever seen in one location. We would have taken a steam train ride, but it would have been very hot, crowded and stinky. We saw some most exellent models of train carriages, which I took pics of with my phone, but sadly cannot get them out – because my phone is complete crap. All in all it was quite fun.
After having a rant at farewell drinks1 on Friday night about hating to receive flowers from boys (because I consider it a really soft option), Fenton reminded me on Saturday just why he is completely super-fantastic when he presented me with this: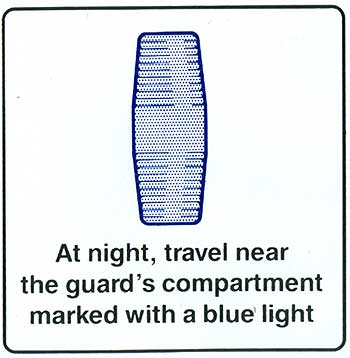 For the non-rail travellers amongst us and those outside Sydney, this is a sticker from a cityrail carriage. These stickers are invariably touched up with liquid paper to become: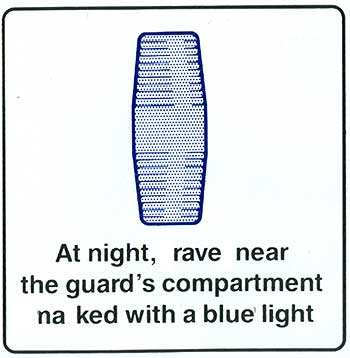 I've wanted one for ever-so-long, to put on a shirt or a bag, and thought I'd have to fake it, but now I have a genuine one! So much better than flowers!
1another 3 rats deserted the ship.
Titles courtesy of Hardy Boys: What Happened at Midnight (no. 21)