Bess drew some gorgeous pix of the hardly fam when she was here last – they were on a very long sheet of paper and naturally needed to have pride of place on the hardly fridge. The problem was that the paper was longer than the fridge and kept getting stuck on *stuff*.
So I decided to get all crafty and make magnets from them – so that they may continue to have pride of place on the hardly fridge (to commemorate the development her style – for we now have eyes and not just dots!) – fortunately the packaging of the perfect cd/dvd case/container/holder thingy contained a very nice and appropriately sized piece of silver card. We were duly cut and and glued to the card: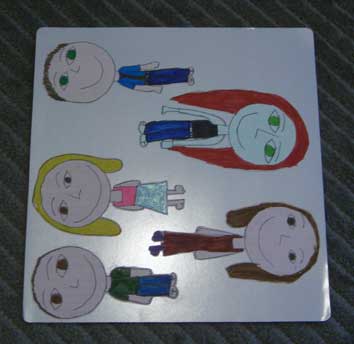 Where we sat under some encyclopaedia until we dried.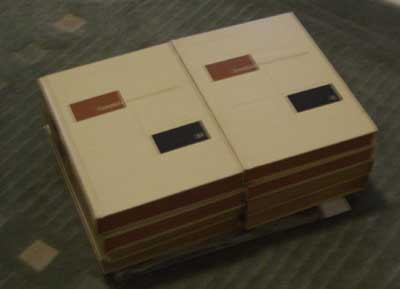 Next came contact on both sides and cutting out again (leaving a small border – for ease of cutting out & prettiness)…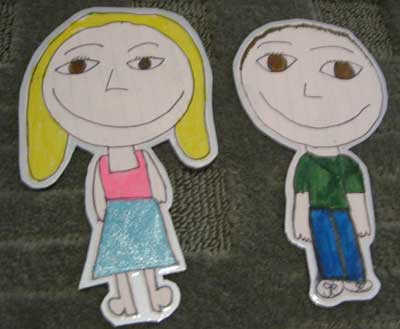 Bess & Joe/Frank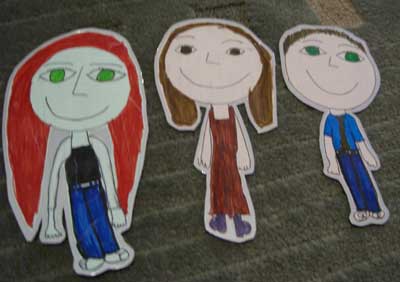 Nancy, Mrs Hardly & Fenton
And the glueing of real estate agent advertising magnets on the back with pva glue: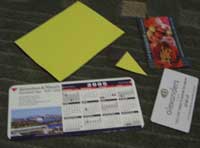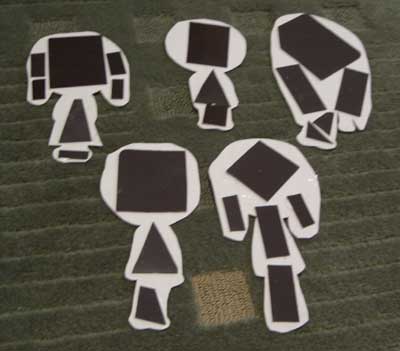 A
nd another squishing under the encyclopaedia…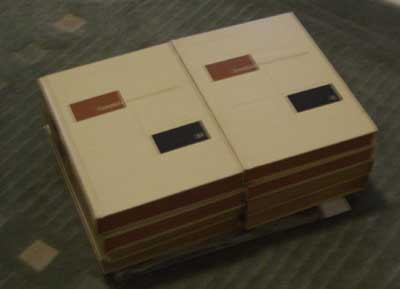 Results later (squishing is still occurring)
Bess'll be thrilled.