Beloved Readers (all 4 of you),

My broadband is dead.

I am on dial-up.

Updates will be brief and infrequent until normal service restored.

Much love

Mrs Hardly
Meanwhile, here is some drivel I "penned" last night….
7.46pm
When the internet goes away it just sucks (either the ISP is having issues, or there is a problem with the router).
When I am without connection (even temporarily) I feel so lost and out of touch, cut off from the whole world – so I'm blogging with notepad.
Lunch today at blufish with one of the departments I PA for – totally excellent & recommended! We'll definitely be returning. Great food, great service & not crowded at all (we got a table at very short notice).
My baby girl is 17 today (how the hell did that happen?) She received many fine pink gifts & lots of cash so that she may buy clothing – of course no matter how many clothes she has, she will be raiding my closet for etenity. I spend way too much mental energy trying to devise strategies to prevent this, but so far nothing has worked terribly well.
We have a terribly yummy-looking cake and are now waiting very, very impatiently for Fenton to arrive home so that we may do the candle thing. Lately I have developed Waiting for Fenton to arrive home into rather a fine art (stupid demanding career).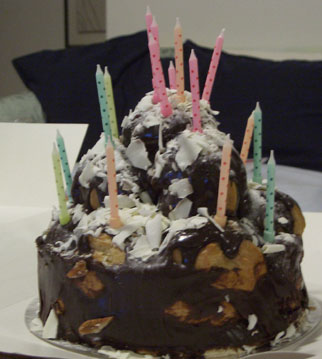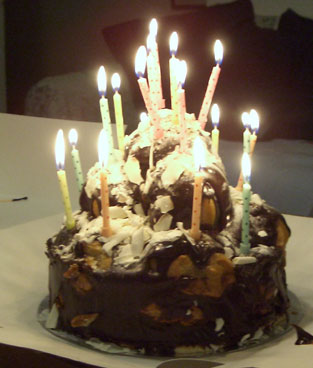 I *might* update my template while I am internet-less, or not. We're going shopping to ease the pain.