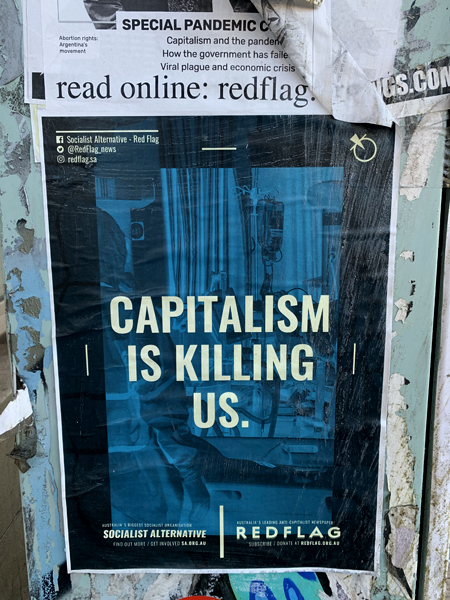 Oh yeah, I have a blog.
Random miscellany ahoy.
+++
We've just ticked over into 4 months of remote working. I feel like my body is moulding into the the shape of my chair, but otherwise I'm loving it.
Don is back in the office two days a week, which has been very weird to adjust to. No signs of us heading back in – the option is available on a quite restricted basis, but only 3 people in 100 have taken it up.
I've been driving a bunch of engagement stuff across SML on slack since we went remote, which has been pretty well received across SML – and recognised at Board level (*shocked face emoji*). People are connecting in ways they never did when we were office-bound, which is lovely. But holy!goodness! it's really quite exhausting and takes a ton of mental energy and eats up non-work time. This is likely why I've been absent here. Need to work out some balance.
+++
In other SML news, this week Vincenzo received a very well deserved promotion, which he'll take up at the end of Project Sulfur. We've been working together for eight years since he was a fresh baby employee in his first office job. It's been incredibly satisfying being involved in his development and I'm wildly excited for him. It will be fun to be peers.
+++
We'll have our first team baby at the end of the year! Mildly terrifying because the employee in question is Joe/Frank's age. I adore her and she is completely wonderful and way too much like I was at the same age (clever, capable, outspoken, bossy). And in an astoundingly progressive move from SML, we offered her a permanent role knowing she was pregnant. I'm determined that we will make her working mother experience the best we can.
I wanted to make something to celebrate it, so I ordered in supplies for a Harry Potter counted cross stitch sampler. I haven't done counted cross stitch for maybe 25 years! While I'm never going to make anything cross-stitchy for myself, baby stuff is super-cute. I've gridded up the fabric and am waiting for thread conditioner to arrive before getting started. I recently used beeswax to coat my thread for stitching some felt coasters and now understand why everyone raves about it – tangles and pull-knots begone!
+++
Though I've started a dozens of sample chapters, I've only read two books in the last 4 months:
+ Jeff Noon: Falling Out of Cars . Very slow bedtime read at the beginning of iso – such a wild ride and utterly an appropriate book for that crazy time (discovered via the all my stars newsletter)
+ Leigh Stein: Self Care – described as a satirical novel about the wellness industry, which pretty much covers it.
Enjoyed both.
This is really unlike pre-covid-19 me who forever had a book in her hand or ears.
+++
Don has taken a wee trip up the coast to play golf for a week, holidays being out for me right now because I need to be around for Project Sulfur which rolls out early October. I will definitely be in need of a break after that!
We're trying to embrace the idea of doing what we can, when we can – because who knows what tomorrow will bring?