It's been a while since I went for a tiny run, but I forced myself out this morning.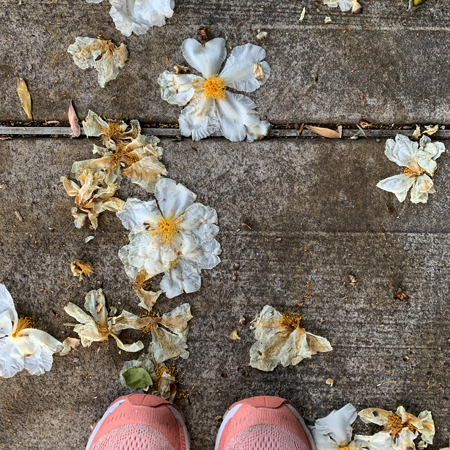 The weather was cold, there were few people about and I had only minor twinges in the right hamstring!
Success!
xxx
Afterward I feasted on delicious crumpets with maple butter – both sent by Joan.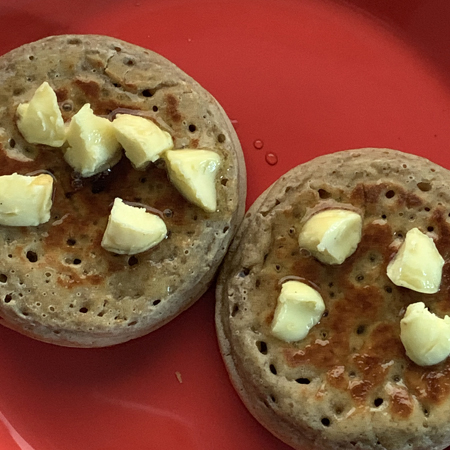 Every year I tell her not to send gifts for Mother's Day. Every year she invariably ignores me.
xxx
I pottered. I finished a pair of stripy lounge pants. I taught Joe/Frank to make chill con carne. I ironed. I did not force myself to do anything for 10 minutes.
It was restful. I could do with another day of this.