For the last week, Don and I have been rattling around ThePalace(OfLove) as empty nesters.
Last Friday evening Joe/Frank took his first solo international flight to London! He handled the 5 hour layover and terminal change without a hitch and safely met Joan at the other end. He's staying independently in hotels, but has Joan on hand for guidance and big sisterly bossing. They're doing a few days each together in Switzerland (with Joan's boyfriend), Barcelona and Amsterdam.
We're so excited for him. This is such a big (big!) step in his road to independence. He's really fortunate to have Joan plan the trip with (oftentimes for!) him and to be so enthusiastic in sharing her passion for travelling!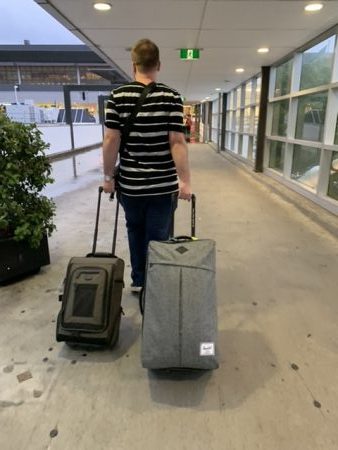 Being the nervous mummy that I am, I've always (happily) imagined Joe/Frank would be living with us for a good many years to come. This trip does make me question that – maybe he'll be ready to forge out on his own sooner than I imagine! Though of course there's university to complete before we start thinking of such things.
2865-2864 days