Earlier in the year I started decorating the desks of my ProjectSulfur team colleagues for significant occasions – birthdays, surprising football victories and one wedding.
Another of the guys in my team is getting married next week and I've been on the hunt for bunting or garland with hearts on. Strangely this was absolutely nowhere to be found – I found spots, stripes, pineapples, flamingos, Halloween, Christmas, babies, soccer, athletics and even octoberfest – but no hearts.
Because I was committed to my theme, I was forced to make the bunting-garland myself. I downloaded this heart shape, grabbed some coloured cardboard and spent the evening tracing, cutting and punching.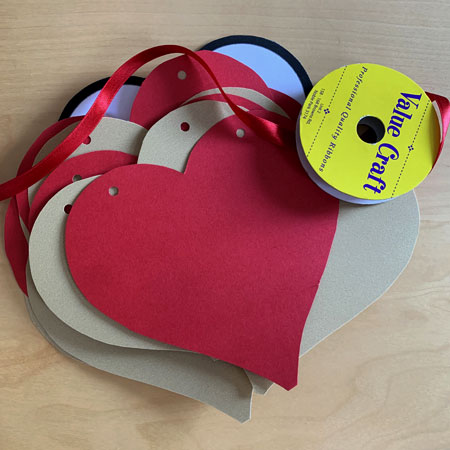 It was a lot fun and I realised how much I love and miss doing silly crafting.
2956 days**
xxx
** One day behind – must catch up!