And there was much rejoicing yesterday, as we are now 3 adults in the Hardly Haus.
And there was cake!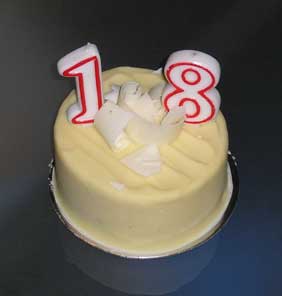 And there was much giftage: esprit pants, brown boots, converse sneakers and an lcd tv/monitor.
We are toying with going out to buy a rather large vintagey dressing table we spied yesterday at a second hand furniture store in Bondi Junction. However, it's causing all sorts of bother working out how it would actually fit in Nancy's bedroom.
8<——————-
After gloating about my tipping successes, I'm now 1 from 4 – ack!
Personally, I blame 400 year old man for putting me off my game (of course it could never be my complete tipping ineptitude!).
8<——————-
While the babies were here on holidays, I purchased some eggs, so that we might try a new biscuit recipe.
The eggs were from Sunny Queen Farms and when I opened the box, I found this: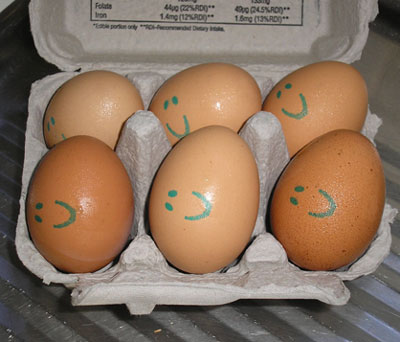 It made me smile.