When it says "all colours incl. black" on the celcast t-shirt transfers packet, those colours obviously don't include green or red – because the first transfers were an unmitigated disaster. Fortunately I was still able to transfer the images onto white and bodgy up some patches to cover the ghastly first efforts.
Note to self: if you are wavering about doing a test patch, just do it!
The bag came out okay, but, being the perfectionist I am, I can see where I could have done better – the patches would have been better had I backed them with some stiff fabric, I could have sewed around them more to get rid of the white, as it was they kept getting stuck in the bit where the bobbin thread comes out. I tell myself that the white adds to the vintage feel (I am such a liar)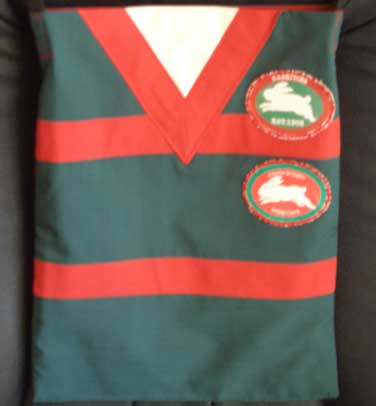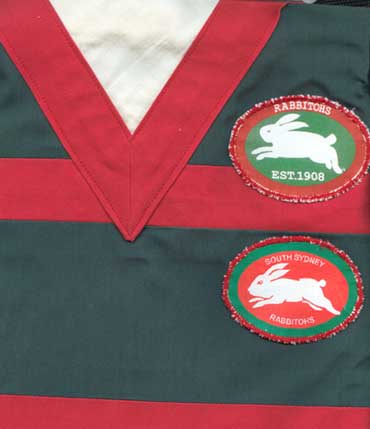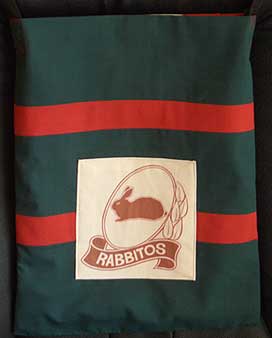 The space at the top of the back is for iron-on letters, so that we may put Joe/Frank's name or initials on there at a later stage (there not being time to acquire them today).