I apologise in advance for the crappy quality of these images. This is an advertisement which appeared in the Australian Women's Weekly in the post-WW2 period.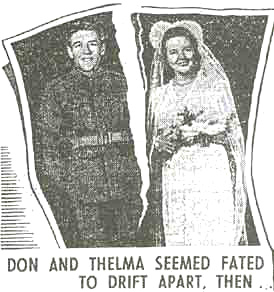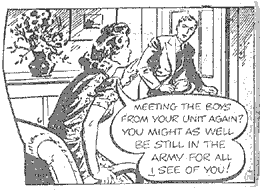 Meeting the boys from your unit again? You might as well be still in the army for all I see of you!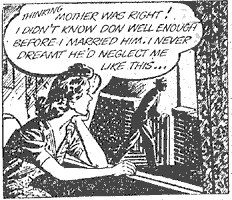 Thinking … Mother was right! I didn't know Don well enough before I married him. I never dreamt he'd neglect me like this …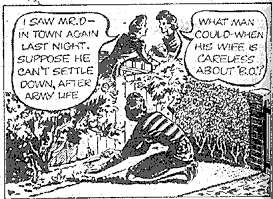 Mrs Jessip: I saw Mr D – in town again last night. Suppose he can't settle down, after Army life.
Mrs Kravitz: What man could – when his wife is careless about "B.O."?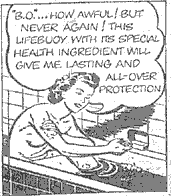 "B.O." … How awful! But never again! This Lifebouy with its special health ingredient will give me lasting and all-over protection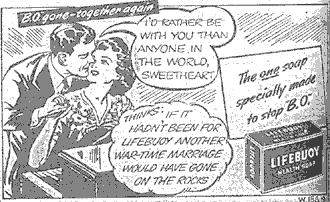 B.O. gone – together again
Don: I'd rather be with you than anyone in the world sweetheart
Thelma: Thinks … If it hadn't been for lifebouy another war-time marriage would have gone on the rocks.