action-packed weekend avec babies – as we collapse in a very tired heap.
I *heart* photoshop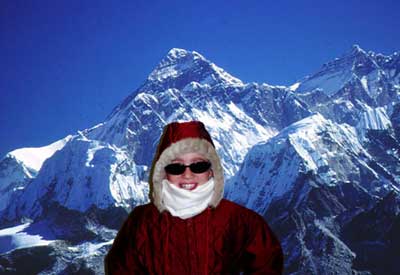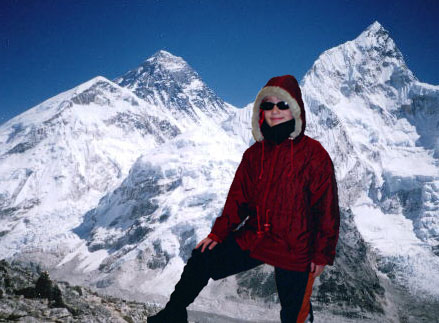 And now we all know more about Mount Everest than we probably ever wanted to!
Small excitement today for Joe/Frank train-wise as we realised that we were in the same carriage we travelled in on Friday – it made up somewhat for missing the Millenium train trip.
Roast lamb for dinner tonight – we went shopping at Coles in the 'burbs and half a leg of lamb is half the price that it is at our local Coles. Everything is cheaper in the suburbs – I did a wee shop on Friday afternoon which cost $30 – the same stuff would have cost over $50 at the local.