The haus is rather messy still – there don't appear to be any places for some of our things, and we have thrown away 2 garbage bags of "stuff". Why do we have so much crap? It has come to the point where we have to divest ourselves of a large proportion of the cute/quirky things we have collected – there is just no room. The flat is too small and it looks way too cluttered/cat lady-ish with our amusing object d'art covering every possible flat surface! So out they go! Well, some of them.
Nancy surprised us all when she thoroughly cleaned her land – to the extent of cleaning the windows! and using jifTM. We are proud of her, so very proud.
I am attempting to connect the dodgy-cam to my puter – frustrating because I have tried *so* hard to keep the drivers CDs in the same location, of course we can't find it now I want it. ARGH!
… Oh clever Fenton for finding me some drivers on-line! Now I don't have to install the crappy photoimpression software which I never use!
While trying to locate a mammy doll pattern for Priscilla, I stumbled across the most gorgeous dolly on eBay. Why does a simple google search end up giving me so many results that are eBay auctions?
I "borrowed" the pictures for future reference – in the event that I ever feel creative again (seems unlikely, but you never can tell) – admittedly, the toe grosses me out more than a little (not as much as the seller's other stuff grosses me out).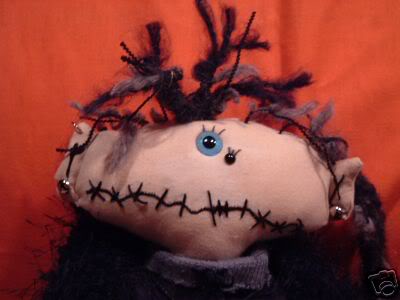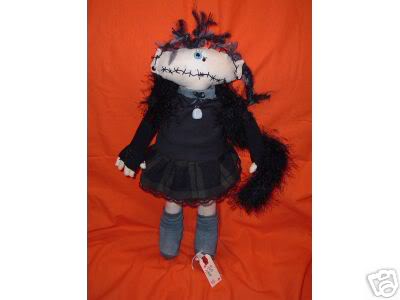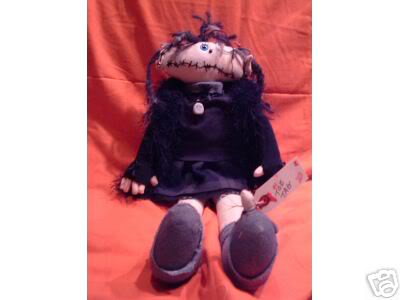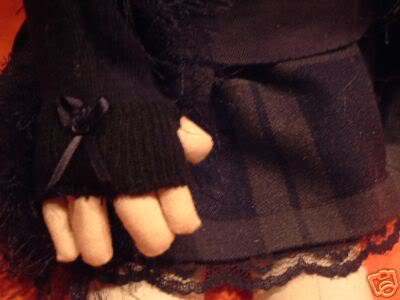 I would have bid, but the seller shipped to the US only (the BIN price of US$125 was a trifle off-putting as well – particularly given our impending financial doom (doom, doom, doom).
On the subject of financial doom, might have to eBay the remainder of the stuff I have been putting off listing – and sell my RAM collection as a job-lot. I have no idea what exactly i wanted to do with them, i think they would have been very nice in some sort of art project – for example a room dividing curtain thingy – love those technical decorating terms. Light looks so nice shining through a circuit board – yes, I am *such* a geek – clever of you to pick that one up – but such a thing would be best suited to a huge minimalist appartment, not our pokey little flat – where it would get dusty and compete with all of the other stuff.
Alas, after starting the weekend rather brilliantly, my footy tipping has descended into medicocrity. I seem destined to remain in 8th place! I also seem destined to not be able to check the results so far – for the NRL site keeps crashing my puter.