Back in I-want-to-say August, I was really taken by an artwork featured in the regular artmoney** email.
I liked the it so much that I spontaneously organised to view it one lunchtime (by myself! unprecedented!) and loved it even more.
Alas, it was on hold for someone else. "Keep me in mind if it falls through!" I begged.
It did and he did.
And verily it was mine.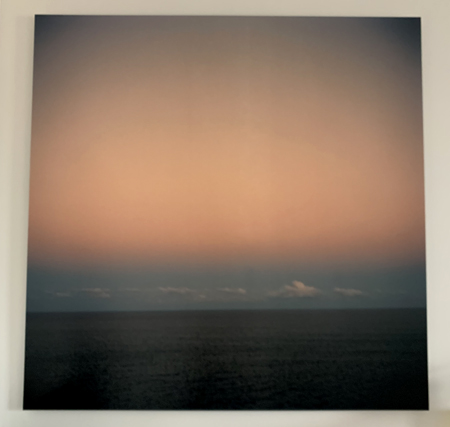 not at all flattering image
It's so soothing and peaceful. I'm very pleased I jumped out of my comfort zone to get it!
2963 days
xxx
** I'm not sure if I've mentioned artmoney before? They work with galleries to offer interest free loans buy artwork. You get the work immediately and pay it off over 10 months. It's pretty sweet.